What's Happening ...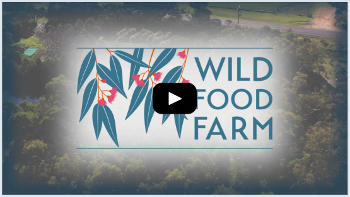 January Trading Hours:
Open: Thursday, Friday, Saturday, Sunday, Monday 09.00am - 3.00pm
Closed: Tuesday and Wednesday
Our popular SATURDAYS IN THE RAINFOREST continue 12.00pm - 4.00pm
Local musos The Times aka Mark and Dave will entertain you from 12.30pm. (bar closes at 3.30pm)
Come and join us for Breakfast, Lunch, Coffee or a relaxing beer or wine with friends. Bookings preferred for Rainforest.
We have so much space for you to spead out and relax: Undercover in our Rainforest, on our cafe verandahs, in the courtyard and on the lawns.
Bookings preferred. Just use the Enquire and Book button at the top of this page.
Jude Mayall and the Wild Food Farm Team.
FIND OUT MORE IN
OUR NEWSLETTER