What's Happening ...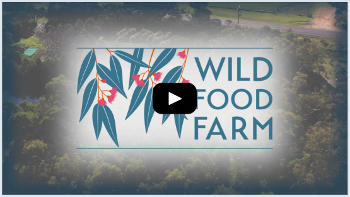 Book now for our very special THURSDAY NIGHT BOUTIQUE DINING EXPERIENCE starting this week 09 December from 6.00pm.
Just click on the Enquire/Book button here on our website and get set for a treat unlike any other evening dining experience on Phillip Island.
We're busy pressing the white tablecloths and napkins while Chef Joel is putting finishing touches to a fabulous evening menu featuring modern Australian cuisine and delicious native ingredients. Expect sensational seafood, local Gippsland free-range meat, plus vegetarian and gluten free options and amazing desserts.
Dress up a little if that's your thing and we'll make it a night to remember.
OUR DECEMBER DAYS ARE FRIDAY - SATURDAY - SUNDAY
09.30am - 3.00pm (Kitchen closes at 2.30pm)
Closed Christmas Day and Boxing day
Our popular SATURDAYS IN THE RAINFOREST continue 12.00pm- 4.00pm
Local musos The Times aka Mark and Dave will entertain you from 12.30pm. (bar closes at 3.30pm)
Come and join us for Breakfast, Lunch, Coffee or a relaxing beer or wine with friends. Bookings preferred for Rainforest.
We have so much space for you to spead out and relax: Undercover in our Rainforest, on our cafe verandahs, in the courtyard and on the lawns.
Bookings preferred. Just use the Enquire and Book button at the top of this page.
Jude Mayall and the Wild Food Farm Team.
FIND OUT MORE IN
OUR NEWSLETTER