What's Happening ...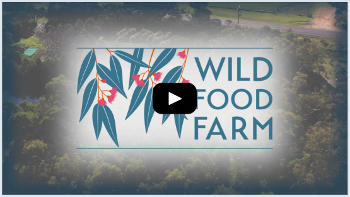 Doggie Day Out
Every 2nd Sunday: 9-11am
Starting 12 June
Yes we know every day is a special day when you're a dog living on Phillip Island, but now we're adding the best dog day ever to the canine calendar. That's right, our Doggie Days Out are set to become THE social event of the month. So grab the lead, pack the pooch and point your nose towards the Wild Food Farm every second Sunday from 9.00 - 11.00am. Our wonderful bushland walking trails full of sights, sounds and scents are yours to explore. All this for $5 per pooch including one warming espresso, cafè latte, cappuccino, hot chocolate or tea (for the loyal owner of course) plus a doggie treat served in our Rainforest atrium when you return. Upsize with a Wild Food Farm muffin, cake or toastie at regular menu prices. Ready to put your best paw forward?
Winter Trading Hours:
Open: Thursday to Monday 09.00am - 3.00pm
Closed: Tuesday and Wednesday
Our popular SATURDAYS IN THE RAINFOREST continue 12.30pm - 4.00pm
Local musos will entertain you from 12.30pm. Bar closes 3.30pm.
Come and join us for Breakfast, Lunch, Coffee or a relaxing beer or wine with friends.
We have so much space for you to spead out and relax: Undercover in our Rainforest, on our cafe verandahs, in the courtyard and on the lawns.
Bookings preferred. Just use the Enquire and Book button at the top of this page.
Jude Mayall and the Wild Food Farm Team.
FIND OUT MORE IN
OUR NEWSLETTER